Sustainable Development in Belize
SPEND PART OF YOUR SUMMER TERM IN BELIZE!
Join Dr. Christopher Brown on a 8-day journey to the Central American state of Belize.  Learn about the country by exploring the connections between its multicultural heritage and efforts to engage in sustainable development. Students will enroll in this course for the Summer A 2018 term and complete an experiential component during that term.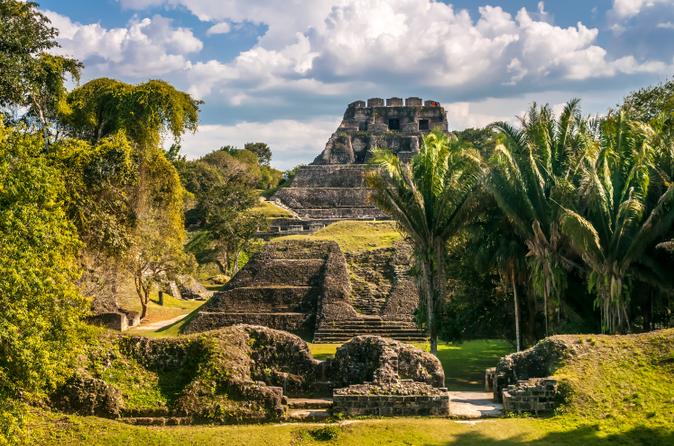 APPLICATION FORM (Deadline February 1, 2018)
MAKE A PAYMENT
Course Options:
Students have the opportunity to earn and must be enrolled in 3 credit hours to participate on this program during the Spring 2018 term.  Students should plan attend class during the semester at all scheduled times.  Students can choose from either of the following:
INTS 3090s – Multiculturalism and Development in Central America (3)
INTS 3090s – Sustainable Ecology: Rainforests to Coral Reefs (3)
These courses can be applied to the major, minor, electives, or significant international content course requirement.
Eligibility:
Students should be in good academic standing at the time of application, with no active disciplinary record.  All students must be fully admitted to the institution, and at least 18 years of age by the program departure date.
All students will be required to submit proof of successfully passing a basic swimming test prior to program departure.
Dates of Program:
May 22 – May 30, 2018 (Summer A 2018 Term)
*Note: students should be prepared to attend class on the Georgia Southern campus during the other weeks of this term.
Program Cost:
$4,058.00
Includes: All regional and local transportation; lodging for the duration of the program; roundtrip airfare to Belize; breakfast each day and most dinners; required tours and excursions; and mandatory insurance coverage.
Additional Costs: Georgia Southern tuition & fees for 3 credit hours of course enrollment; additional meals beyond those provided; incidental expenses and souvenirs.
Nature and Purpose of the Program:
The 8-day trip will be based in the Caribbean state of Belize, and coastal country in Central America  illustrates the variety of historical factors that influence the region's development challenges today.  As a country that developed in unique manner under colonial laws, Belize's population of just less than 400,000 people contains an incredible deal of diversity that creates very broad links to the larger global economy.  Students will travel throughout Belize to understand the local ecosystem and country's goal to re-position itself as a leader in eco-tourism as they investigate the political economy of Belize.  They will learn about and understand how states rely upon the natural environment to facilitate development strategies in underdeveloped and emerging economies.
Example Excursions and Activities:
Visits to Mayan pyramids, ruins, and ball courts as Lamanai and Xunantunich
New River Lagoon and ecosystem exploration at Belize's largest freshwater body
Reef tours and urban exploration in Ambergris Caye
Belize Zoo and Baboon Sanctuary tours
Hiking along coastal nature trails and zipline tour of rain forest canopy
Cave tubing and snorkeling
Application and Payment Schedule:
Program Application and $500.00 Program Deposit: Due January 10, 2018
1st Program Payment of $1,771.50: Due January 25, 2018
2nd Program Payment of $1,771.50 + $15.00 mandatory insurance coverage cost: Due February 9, 2018
All payments should be made through the Georgia Southern Studies Abroad "Sustainable Development in Belize" Marketplace webpage.
Refund information:
Once accepted to the program, all deposits and program payments are non-refundable.
CLICK HERE TO APPLY NOW!
Submit applications to any of the locations listed at the top of the application form.  Applications can also be sent through campus mail to International Programs & Services at P.O. Box 8106.
Have questions or need more information?  Please contact:
Dr. Christopher Brown, Department of Political Science & International Studies – cmbrown@georgiasouthern.edu
Ms. Emilee Carr, Study Abroad Advisor, Office of International Programs & Services – ecarr@georgiasouthern.edu
Last updated: 8/27/2018