Rural Public Health in India
SPEND YOUR SUMMER TERM APPLYING PUBLIC HEALTH KNOWLEDGE!
Join Drs. Eremeeva and Adhikari on a 4-week trip to the country of India.  Learn about the challenges of implementing public health policies and programs in rural areas by engaging in community-driven, international faculty supervised global health and rural health research projects and field trips in collaboration with students in the School of Public Health at Manipal University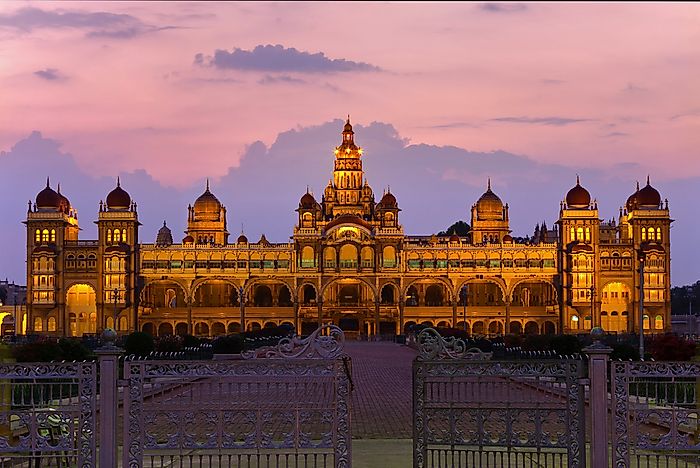 APPLICATION FORM (Deadline February 1, 2018)
MAKE A PAYMENT 
Course Options:
Students have the opportunity to earn and must be enrolled in at least 3 credit hours to participate on this program during the Summer A term.  Students can choose from any of the following:
PUBH 4195s – International Studies Abroad in Health & Promotion (3)
PUBH 4090s – Selected Topics in Public Health (3)
PUBH 7790s – Practicum in Public Health (3)
PUBH 7090s – Selected Topics in Public Health (3)
PUBH 9790s – Preceptorship in Public Health (3)
Eligibility:
Students should be in good academic standing at the time of application, with no active disciplinary record.  Graduate students must have permission of their advisor.  All students must be fully admitted to the institution, and at least 18 years of age by the program departure date.
Dates of Program:
May 31 – June 29, 2018 (Summer 2018 Term A)
Program Cost:
$4,691.00 (estimated)
Includes: All regional and local transportation; lodging for the duration of the program; most meals; required tours and excursions; and mandatory insurance coverage.
Additional Costs: Georgia Southern tuition & fees for 3 credit hours of course enrollment; round-trip airfare to India; additional meals beyond those provided; entry visa for India; incidental expenses and souvenirs.
Nature and Purpose of the Program:
The students will acquire approx. 300 h public health practicum experiences through participation in a series of lectures on global health, rural health, health promotion, infectious disease treatment and prevention, and other key public health challenges in a developing country and field trips in several public health clinics, hospitals, and rural work environments with occupational hygiene problems. Through these trips the students will learn about, observe local practices and engage into the project development focused on vector control and disease surveillance and management, water and food safety, and occupational safety. In addition, the students will also explore the traditional Ayurvedic/herbal medicine and naturopathy through clinical observations in rural Ayurvedic/naturopathy clinics in southwest India. Field visits will be integrated with the acquaintance of India and its local religions, landscapes, livelihoods, and a 2-day trip to Mysore city, which is home to lavish temples including Mysore Palace, one of the largest palaces of the region's maharajas.
Example Excursions and Activities:
Visits to Malaria and Leprosy offices, and rural maternity and child welfare homes
Trips to water treatment and pasteurization plants
Guided tours of cashew and tile factories
2-day trip to Mysore to view temples and palaces
Application and Payment Schedule:
Program Application and $500.00 Program Deposit: Due February 1, 2018
1st Program Payment of $2,069.50: Due February 21, 2018
2nd Program Payment of $2,069.50 + $52.00 mandatory insurance coverage cost: Due March 13, 2018
All payments should be made through the Georgia Southern Studies Abroad "Rural Public Health India" Marketplace webpage.
Refund information:
Once accepted to the program, all deposits and program payments are non-refundable.
CLICK HERE TO APPLY NOW!
Submit applications to any of the locations listed at the top of the application form.  Applications can also be sent through campus mail to Int'l Programs & Services at P.O. Box 8106.
Have questions or need more information?  Please contact:
Dr. Marina Eremeeva, Department of Epidemiology & Envir. Health Science – meremeeva@georgiasouthern.edu
Dr. Atin Adhikari, Department of Epidemiology & Envir. Health Science – adhikari@georgiasouthern.edu
Ms. Emilee Carr, Study Abroad Advisor, Office of International Programs & Services – ecarr@georgiasouthern.edu
Last updated: 1/25/2018