Interdisciplinary Humanities in Ireland
SPEND YOUR SUMMER TERM IN THE EMERALD ISLE!
Join Drs. Dustin Anderson and Dan Pioske on a 3-week journey to the country of Ireland.  Learn about the country and its role in the Western world's understanding of myth, memory, and religion on a transnational scale while exploring the countryside outward from the program's base in Waterford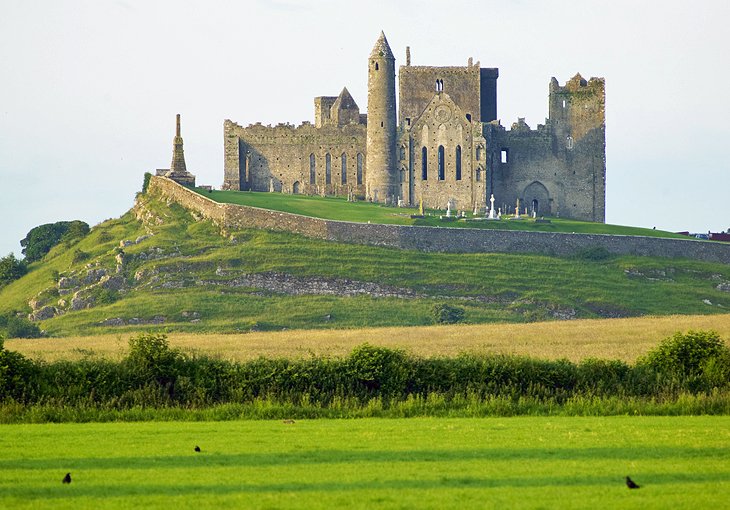 APPLICATION FORM (Deadline February 15, 2019)
MAKE A PAYMENT 
Course Options:
Students have the opportunity to earn and must be enrolled in at least 4 credit hours to participate on this program during the Summer A term.  Students can choose from either of the following:
ENGL 5090 or ENGL 5090G – Myth & Memory (3)*
RELS 3030 or RELS 5030G – Global New Testament (3)*
*Can be taken as ENGL 2100 with permission. Students having not completed ENGL 2100, 2111, or 2112 with a grade of "C" or better should speak with the Program Director.
Eligibility:
Students should be in good academic standing at the time of application, with no active disciplinary record.  All students must be fully admitted to the institution, and at least 18 years of age by the program departure date.
Dates of Program:
2019 (Summer Term A)
*Note: students should be prepared to attend class on the Georgia Southern campus prior to trip departure.
Program Cost:
$3,850.00
Includes: All regional and local transportation; lodging for the duration of the program; some meals; required tours and excursions; and mandatory insurance coverage.
Additional Costs: Georgia Southern tuition & fees for 4 credit hours of course enrollment; round-trip airfare to Ireland; additional meals beyond those provided; incidental expenses and souvenirs.
Nature and Purpose of the Program:
The travel portion of this summer program will be based in the city of Waterford, a coastal city in Southeast Ireland and one of the oldest cities in the country.  Students will utilize the country of Ireland as a comparative example for understanding the long histories of both the U.S. and Ireland in dealing with the association of cultural groups and terrorism, and the resultant state surveillance that accompanies theses kinds of politic attacks. By examining how our understanding of the concepts and manifestations of terrorism have changed in light of our understanding of migration, nationalism, and national identity, students will be able to see the true complexity of a topic too often treated as a universal truth. As they see the historical emergence of modern terrorism contextualized in case studies (both social and fictional), these students will be better prepared to understand the issues surrounding domestic terrorist acts (from John Brown's attack on Harpers Ferry, the lynchings by the KKK, the Los Angeles Times bombing, up through the Wisconsin Sikh temple shooting, the Boston Marathon bombing, or the Charleston Church Shooting) by examining the radicalized groups from a culture close to their own (in the Young Irelanders, Fenians, Irish Republican Brotherhood, Irish Republican Army, Provisional IRA, Ulster Defense Association, and Ulster Volunteer Force).
Example Excursions and Activities:
Local field trips and excursions everyday
Cliff walks along Ireland's southern coast
Guided overnight tour of Dublin
Weekend trip to the ring of Kerry
TENTATIVE Application and Payment Schedule:
Program Application and $500.00 Program Deposit: Due February 15, 2019
1st Program Payment of $1,675.00: Due March 1, 2019
2nd Program Payment of $1,625.00 + $50.00 mandatory insurance coverage cost: Due March 22, 2019
All payments should be made through the Georgia Southern Studies Abroad "Humanities Ireland" Marketplace webpage.
Refund information:
Once accepted to the program, all deposits and program payments are non-refundable.
CLICK HERE TO APPLY NOW!
Have questions or need more information?  Please contact:
Dr. Dustin Anderson, Department of Literature & Philosophy – danderson@georgiasouthern.edu
Dr. Dan Pioske, Department of Literature & Philosophy – dpioske@georgiasouthern.edu
Office of International Programs & Services – stdyabrd@georgiasouthern.edu
Last updated: 9/27/2017